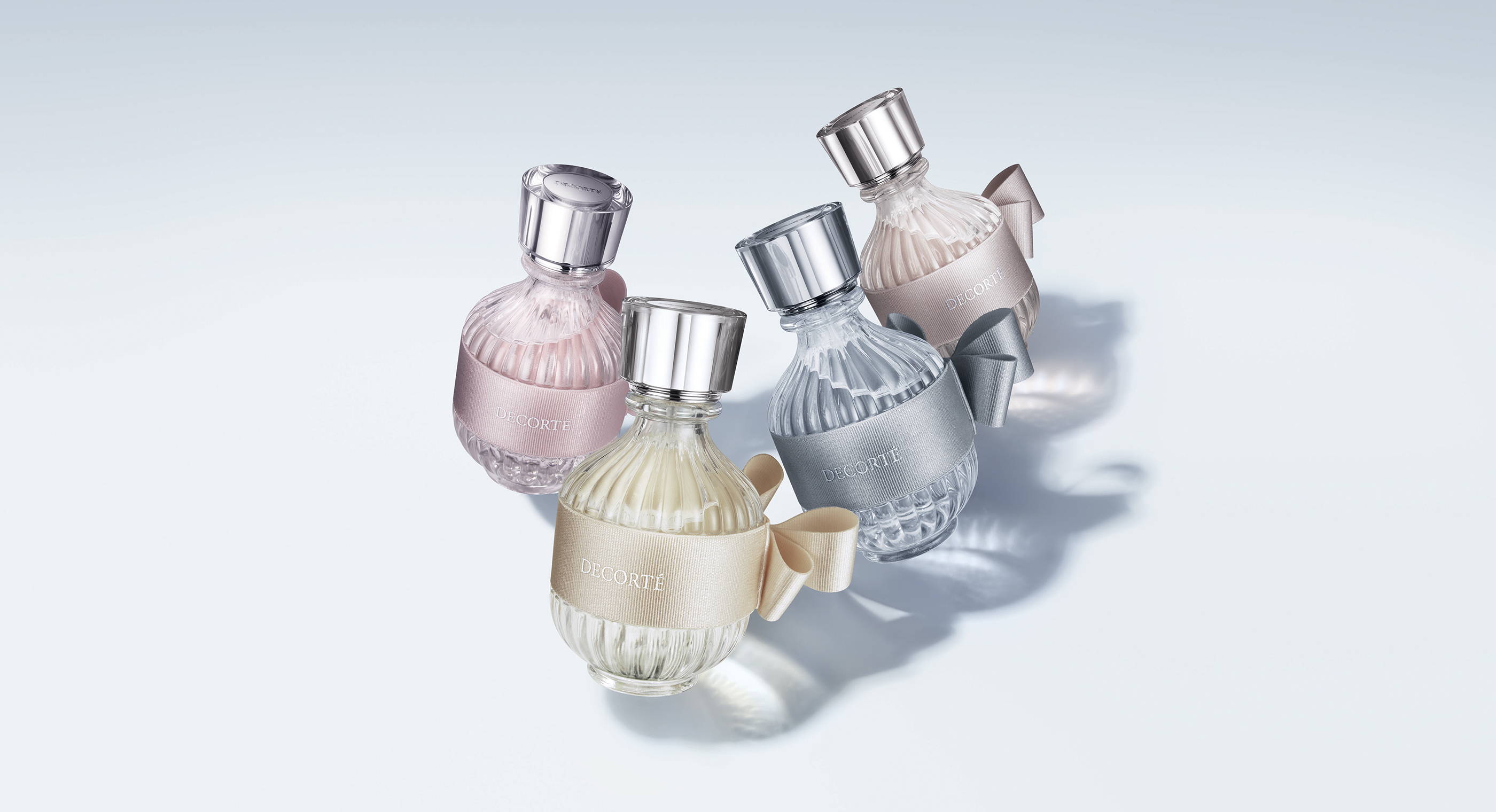 Decorté Fragrance Collection
For centuries, the world has been fascinated by the Kimono and the mysteries behind it. While the Kimono has a long history in Japanese society, the younger generation embraces it as a dynamic, fashionable garment. It continues to inspire all who wear it with its embodiment of craftsmanship, quiet confidence and elegance. Each layer and aspect of a Kimono adds an aura of complexity, strength and sensuality; and there is a significance to each and the individual style.
As a woman is enveloped with the unique patterns and embroidery of a Kimono, her posture and emotional state is transformed. The Kimono she chooses is unique to her; it speaks to her inner beauty and grace. It is this transformation that inspires the new collection.
All the fragrances were created through a close collaboration with four renowned perfumers at IFF in Paris that includes Delphine Lebeau, Nelly Hachem-Ruiz, Caroline Dumur and Julien Rasquinet. Each of the four scents contains a Sublime Rose Essence, a natural fragrance that gives a vibrant and fresh impression. It is a precious essence distilled in Grasse, France that is extracted only using the aromatic components from rose water to ensure environmental management and sustainable practices. Each fragrance also features an exclusive Japanese accord that speaks to the Kimono as an enduring symbol of Japanese culture. The spirit of the woman herself is eventually the thing that gives a Kimono its beauty, its character.